"Someone once told me not to bite off more than I could chew and I said I'd rather choke on greatness than nibble on mediocrity."
Who am I For Real?
Well first of all this isn't about me. Wait, yes this part is. I'm a New York based dude and I love ice cream. My job is to help people feel better about themselves. I am not solely interested in helping you drop body fat or gain muscle, I'm committed to helping people like YOU look, feel and perform their best.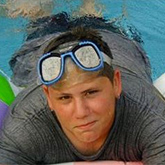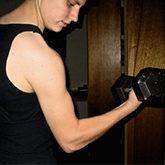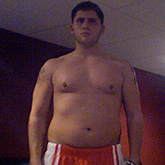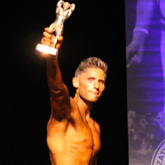 Let's Rewind
When I was younger I was overweight and self-conscious. My biggest concerns were what Dorito's we had in the pantry and what I was going to order from McDonald's. Typically I would get a Big Mac Value Meal, but sadly that wasn't enough so I ordered more on the side, BUT I did get a diet Coke…not bad ehhh???
My rotation of clothing was baggy jeans and 10 hoodies because I wasn't comfortable wearing a t-shirt, unless of course I was going to be swimming, because wearing a hoodie to the beach…yeah, strange.
I was really good at coming up with excuses of why I couldn't join my friends at the water park. Usually I was "on call" at work so I had to stay close to home, but in the summer it wasn't easy to keep up with this, so at times I just gave in.
My friends and family always supported me and told me "No one cares what you look like just ignore them and have fun" and all I heard was the teacher from Charlie Brown talking.
I felt like I was always stressed because of my insecurities. Borrowing a shirt from a friend? Yeah, that consisted of walking into another room to change so they wouldn't see you. Many of you won't be able to relate to this but it sucks, trust me.
Believe it or not, I was actually very athletic growing up and I was damn good at sports, I just loved food…who doesn't? The one sport I didn't like was running….after the ice cream truck if it passed my house. I had an empty Twizzler jar full of quarters and I was always ready.
Where am I going with all of this and why am I sharing it with you?
Things change.
I hated the way I looked, but I never had the discipline to work hard and change. There weren't resources available like there are today. No YouTube Fitness. No Instagram, Facebook or social media platforms with educated people who were actually willing to help, but I had to start somewhere.
Fast Forward
I was recently featured on the cover of a magazine and had a full-page article included as well. (that's me in the corner) yeah I know it's thumbnail-sized but if you ran a printing company would you want me or her on the cover? If you chose me, we're either best friends or I'm scared.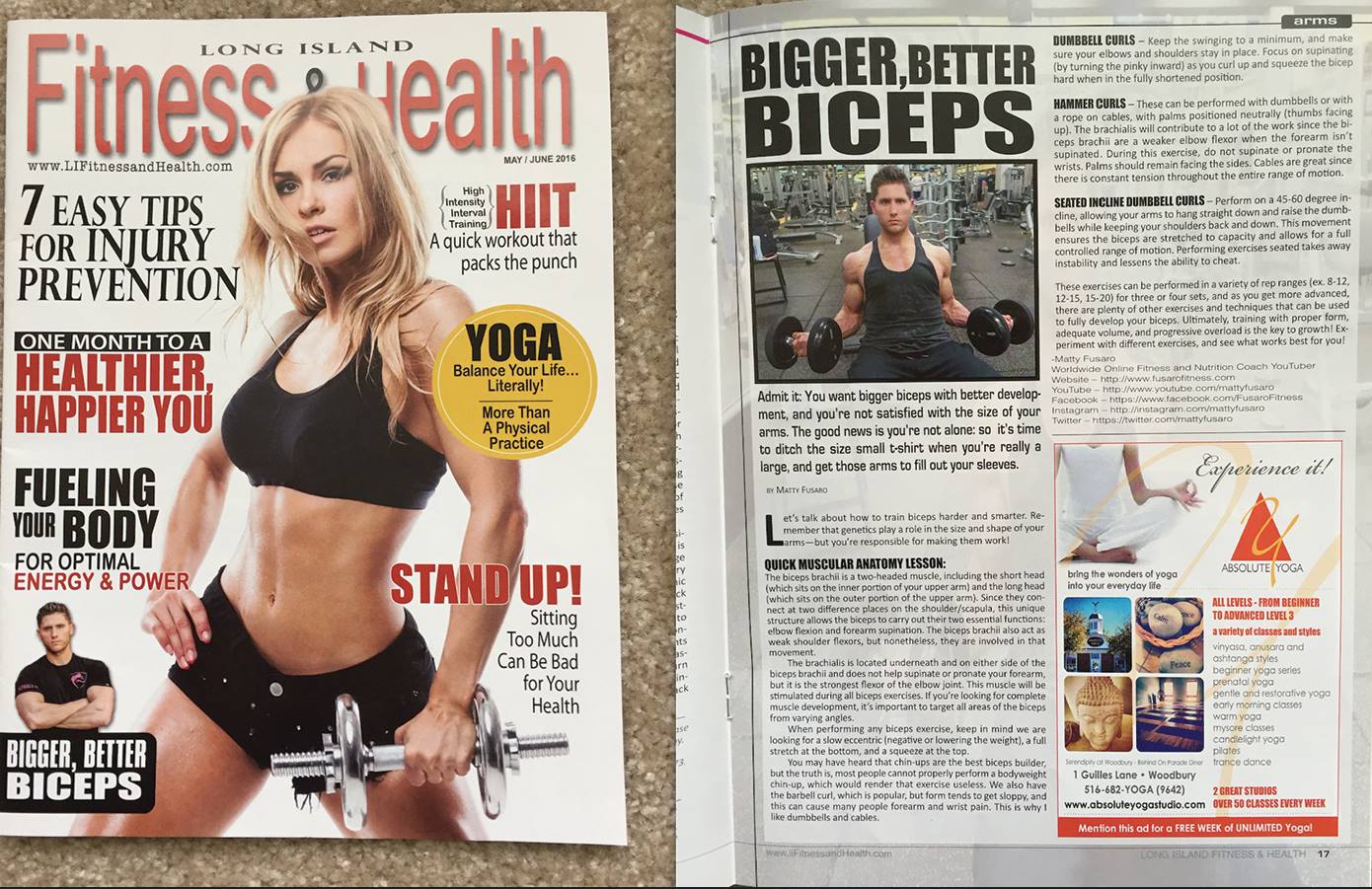 So I went from the kid who stressed over:
– which t-shirt he wanted to swim in
– which snacks were in the pantry and
– what I was going to order off of the fast food menu
To someone who has made his life around helping others believe in themselves, and realize their true potential.
I spend everyday trying to improve every aspect of my life, coach others to improve theirs and create content to try and inspire people around the world and let them know anything is possible.
If you're not currently happy with how you look and feel right now, it's not the end of the world, but it's up to YOU to make the change.
Here is a quick video sharing my story.
1 It all started back in 2011 when I picked up a camera and filmed myself awkwardly in my kitchen for YouTube. The response? Actually not too bad! I continued to make videos, shared my knowledge as I learned, and made sure to reach as many people as possible on social media. I got laughed at, trolled and doubted, but never gave up and never plan to. I've tried just about every diet regime and workout program around, and I've wasted A LOT of money on supplements! This resulted in…minimal gains to say the least, and I don't want you to make the same mistakes that I did.
2 Over the last decade I've been through it all. I know what it is like to be small, fat, skinny, big, insecure, and lack confidence. Throughout the years I spent endless hours researching information about fitness and nutrition for self-education purposes. The more I learned, the more this became a passion, and I wanted to share my personal experiences. To this day over 160k+ people have subscribed to my YouTube channel and I've had the opportunities to travel and meet tons of incredible people. Oh, and I got married to my wife Brittany. AKA Mrs. Fusaro Fitness.
3 Here we are today. Still making videos every week on YouTube, writing content for my newsletter, blog and blasting posts and pictures all over social media. Ive worked with hundreds of clients and from the incredible emails, messages and people I've spoke with in person, I can confidently say I have inspired people around the world to live a better life, but my job is not finished. I see no finish line in life and I will continue to work harder everyday to help build people up and help them live a life worth living. I want to travel the world and meet people like YOU. I want to hear YOUR story.
Let's Sum This Up.
There are tons of self-help books and bullshit products that will promise you the body of your dreams. I am not here to sell you that. There are also many successful "coaches" and "trainers" who have gained fame through their ability to market themselves, but most lack passion. Over the years I've spent endless hours researching information about fitness and nutrition for self-education purposes, and the more I learned, the more I realized my life's calling was to reach out and help as many people as possible. I put my views and experiences out to those who choose to follow. Every time a new client signs up with me I'm excited for the opportunity to help them build confidence and see their true potential, and it becomes a learning experience for me as well. They are putting their trust in me and give me the ability to help them change their life for the better and I'm not going to take that for granted.