Coaching. We Do It Right.

Sick and tired of getting confused with tons of articles, videos and BS scams out there promising you results when they know nothing about you? Same. That's why I would rather work with you 1 on 1 and focus on your specific needs.
We Talk....A Lot
Got A Question? Need an explanation? I got you covered. I'm here to help.
---
We Flexible Diet
Avoid food avoidance. Enjoy your favorite foods while still reaching your goals.
---
We Make Progress
Your training and nutrition will be customized and adjusted to ensure you make progress.
---
We Are A Team
As a client, you'll have an entire team supporting you in a private group in addition to my coaching.
A Few Words From The Experts
If the following names are not familiar to you, and you have an interest in learning from the absolute best in the industry, please take sometime and look them up. They have been mentors of mine for years who I genuinely look up to, and never fail to provide incredible, evidence based information.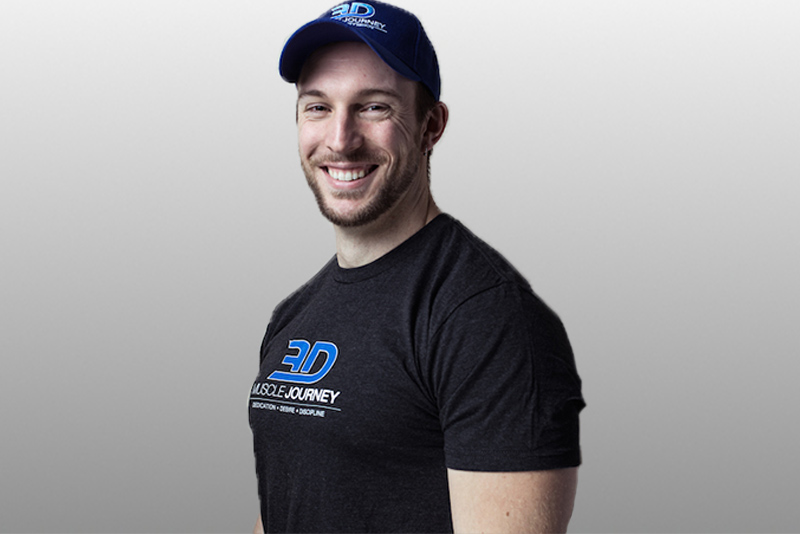 Eric Helms
"Matty has been in touch with me for a bit over 4 years now, and always contacts me in an effort to improve his knowledge as a student of fitness which is crucial for any coach. That aside, Matty has a true desire to help people and is incredibly passionate about what he does."
Highlights
Ph.D Candidate / Researcher
Team 3DMJ Coach, Athlete, Author and Educator
BS in Fitness and Wellness, MS in exercise science and a second Masters in sports nutrition.
Brad Schoenfeld
"Matty is one of the up and coming fitness professionals who will make an impact on the field. He is a student of the science and seeks to stay abreast of the latest research and practice. Definitely someone to watch and follow."
Highlights
Ph.D, C.S.C.S.
Internationally renowned fitness expert
One of the world's leading authorities on body composition training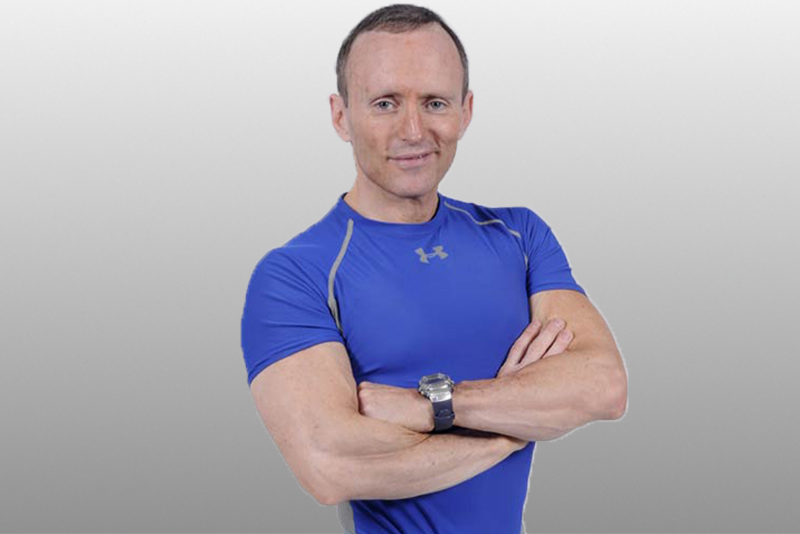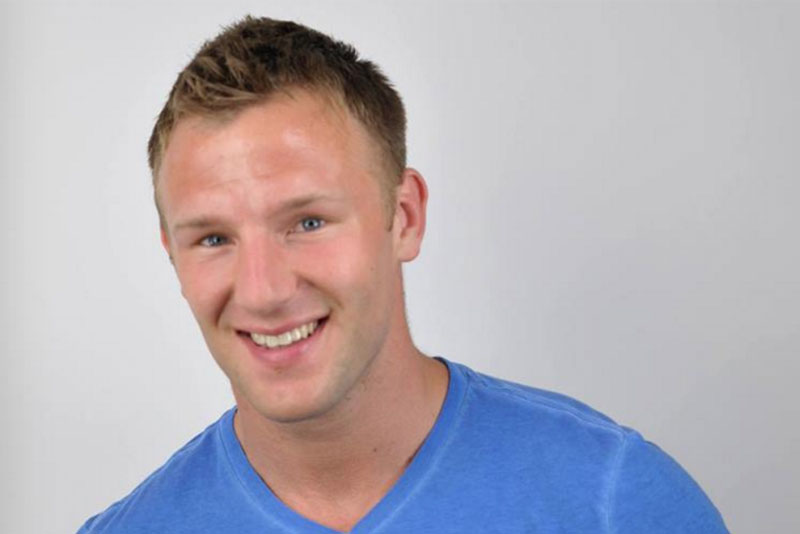 Dr Spencer Nadolsky
"Matty has a thirst for knowledge and a passion to help his followers get fit and healthy. He is always willing to learn when it comes to medical issues and comes to me with an open mind."
Highlights
Board certified in obesity and family medicine
Former NCAA division 1 wrestler
Doc Who Lifts
I am not here to just help you look good naked, but to help change your life.

Life Saving Body Transformation

This transformation is one of epic proportions and a life-saving change. This man was 300+lbs, had high blood pressure, high cholesterol, and was eventually diagnosed with Type II Diabetes. His doctor was worried and his family deeply concerned, I decided to take him on as my "client" as I was concerned by the unhealthy physical and psychological trends that were occurring. Ohh, I forgot to mention, this man is my father.
WE TALK… ALOT
Direct and constant communication is required in order to make sure you are getting the most out of your coaching. You will receive my undivided attention and support as I will be with you every step of the way. Forget about sitting around asking yourself, "What should I be doing" or "Why am I not seeing progress?" If you have a questions I will be here to make sure you get an answer.
WE FLEXIBLE DIET
Do you have trouble adhering to your diet because it's just unrealistic for your lifestyle? Are you sick of eating the same bland meals day after day? Well guess what…those days of suffering through your meals are over. Nutrition is a very critical component when it comes to your progress, and I will teach you exactly how to implement flexible dieting into your lifestyle without feeling restricted.
WE MAKE PROGRESS
We will work together to make progress towards your goals, regardless of what they are. Not everyone cares about a six pack, some people need to gain muscle, some need to lose fat and others just want to live a healthier life. Whichever category you fall under, I will help you get there.
WE ARE A TEAM
As a coach it is my responsibility to make sure you are staying on track but what if you had an entire team supporting you? Well, you do. Team Fusaro Fitness is a clients only, private Facebook group (more like a family) where we ask questions, share progress, meal ideas and more. It is a community for us to share our hard work, inspire and motivate one another!
Who Do I Coach?
I've worked with many different types of clients, but the truth is I don't accept everyone. I pride myself on providing my best services to each and every one of my clients, and believe in quality over quantity, so spaces are limited. Truth is not everyone who applies for my coaching will be a good fit, so I review every single application myself before making a decision. There is no team or secretary scanning through your information. It's me, every time.
Training

It's important that you are familiar with free weights and capable of performing exercises with proper form. Since this online coaching is "virtual" it makes it difficult for me to teach complete beginners, although if you want to film yourself performing an exercise, you can send it over and I would be more than happy to critique it. So, if you can answer yes to the following, keep reading!

---

Do you have access to a fully equipped gym / training facility?
Do you have at least 1 year of consistent training experience?
Are you able to get to the gym at least 3x per week?

Nutrition

This is a critical component and will play a major role in determining the success of you reaching your goals. Training is the fun part, nutrition is usually what sets us back. My one biggest requirement is tracking calories and macronutrients to ensure accuracy, and to make sure we have variables to adjust. You are just a few "yeses" (is that a word?) away from becoming my next potential client!

---

Are you familiar with macronutrients (proteins, carbs, fats) ?
Do you have experience tracking and logging your food?
Are you willing to use a food scale to ensure accuracy?

Discipline

I ONLY want to work with highly motivated individuals as there is a high demand for coaching and I would hate to waste your time or mine. Remember, it goes beyond initial motivation. You might be motivated right now to get signed up and started, but the real question is, do you have the drive to stay disciplined throughout the duration of our time together. Answer yes, and your one click away from applying!

---

Will you stay committed to the plan?
Will you check in with me each week?
Will you promise to kick some ass?!
If this all sounds like you and you're getting fired up to get started, keep reading.
LESS THAN HALF THE COST OF PERSONAL TRAINING
I've worked in a handful of gyms and I know how expensive it can be.  The sad part is most of the trainers lack experience and knowledge and view you as a price tag and not an individual.
So, not only are you likely getting sub-par "training" 1 hour a day, if you want nutrition consulting, that's an additional cost.  Even then, you're likely getting outdated information or a generic meal plan that doesn't cater to YOU.
In a few of the facilities I have worked at, the going rate was about $60 per hour (that's actual cheap compared to many others). 
Let's say you decide to go to the gym 4x per week: You're now paying $240 per week or $960 per month, and the chances are you need more than 1 month to get in shape.  Let's say at the least you decide on 90 days or 3 months.  You're at $2,880 and what is that actually getting you?
Someone to talk to while you train
A workout program full of exercises you don't want to do
A huge hit to your bank account
Does that sound like it's worth it?….Probably Not.
Personal training should be personal. It should be customized to you as an individual. It should take into account your own preferences, schedule, likes and dislikes. With 1 on 1 online coaching, you get it all at a fraction of the cost. No more worrying about conflicting schedules or getting charged for sessions you couldn't attend. That's B.S. so keep reading if you agree!
You're Almost There
Frequently Asked Questions