The Results Speak
---
I refuse to take all of the credit.  I work diligently to ensure every client I work with is confident each and every week as they get closer to their goals.  I give 110% of my efforts and I expect you to do the same.  Sometimes life gets busy and situations we can't avoid come up but we will work through them together.  
Here are a few people who left their excuses behind and put in the damn work.
Jeremy Weller
---
301 pounds does a lot to the body; achy joints, shortness of breath, chest pains and a weak and injury prone back. And that's just the beginning.  Being very overweight for most of my life bred self doubt, crippling anxiety, and depression; negativity that bled into all areas of my life.  Eventually I said enough was enough, and I hired a coach I found through YouTube (www.fusarofitness.com) and he immediately set me up with a workout and diet plan. Instead of eating chicken, broccoli, and rice and doing hours and hours of cardio, I follow a flexible approach to dieting and LIFT.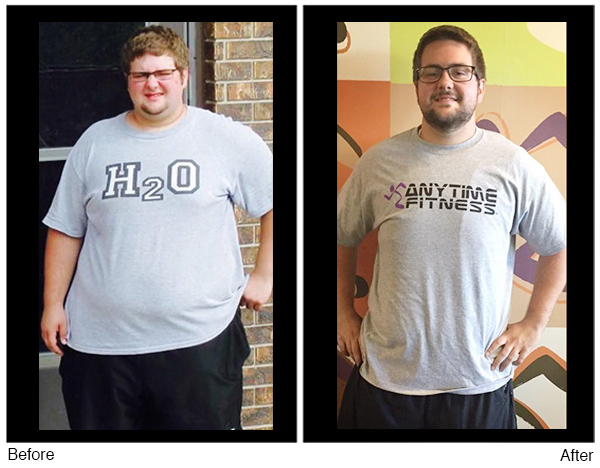 Under Matty's guidance I have lost 80+ lbs to date. I still have a long ways to go, but my future is no longer heart disease and depression, but instead a road back to re-establishing my confidence in myself and future. Matty Fusaro literally saved my life and I will never be able to fully repay him. Matty is a hell of a coach and an even better person. I'm lucky to call him my friend, and give him my best recommendation to anyone looking to change their life.
Ethan Jones
---
I started watching your videos during your life on prep series. I found these videos around 4 months into what turned out to be a year long complete transformation of my and my life. I was drawn to you because you provided me with information, entertainment, and motivation while being one of (at least in my opinion) the few truly genuine fitness YouTuber's. You just made me feel like we were on a journey together and not like I was just watching a reality show. Through you I learned macro tracking, lifting tips, recipes, and had a few laughs.

You gave me the initial boost I needed to develop and research the skills I now have and although my current health/fitness goals don't necessarily coincide with yours there is no doubt you were a part of the process. I've now got the best physique I've ever had and a lifestyle I never imagined.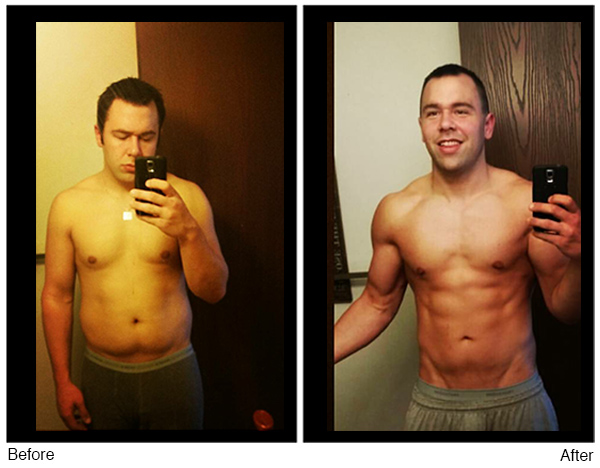 I was overweight, a severe alcohol drinker, smoker, and ate whatever i wanted. I finally had enough and started making healthy choices but it wasn't until finding your channel that i found new life through fitness and gave all that up. To the point that now i cant even believe how extremely my life has changed in a year. I'm now in such a better place and all aspects of my life are going great in comparison to before.
As I said I truly was infatuated with your videos and you as a person. And I rashly believe when you say that all toy want to do is help others. And anyone can say that. Especially online. But you actually answered my questions, and you took it a step further by stepping outside the typical over training response and gave further insight on what could be the issue.
Never change Matty, keep up the great work, and from the bottom of my heart thank you.
Charlie Mattero
---
After losing ten pounds on my own but realizing my calories were way too low, I turned to Matty to help me reconfigure my diet and workout plan. Matty's attention to detail and care for his clients is second to none. He catered around my specific injuries and schedule, and he worked with me to find what would best align with my goals. He didn't just give me macronutrients to hit and send me on my way. He made sure that we took an approach that would work best for me personally, so we discussed my preferences and worked around that which was very helpful.
I would highly recommend Matty as a coach to anyone who is serious about their goals. He always makes himself available to answer any questions with a very quick response time, and makes sure you never feel like you're in this alone. He is a great coach with a great mentality and work ethic.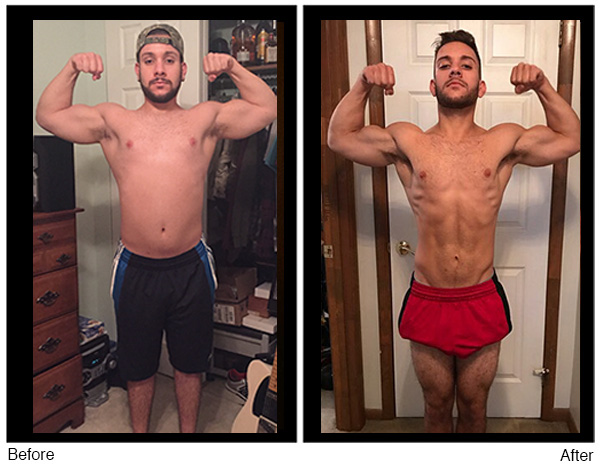 Chris Wong
---
I have been following Matty Fusaro for a long time through social media, but in 2017 I got the chance to meet and get to know him at the Arnold Classic in Melbourne, Australia.
That was when I told myself I should definitely sign up for his coaching plan, and that is what I did in August 2017. It was nerve wrecking to start off with as my training and diet were changed quite drastically, for example; a lesser volume that I'm so used to training at and a gradual drop in calories as we started the fat loss phase. After a couple of weeks into trusting Matty's judgment on how I looked and performed, there was a massive difference in how I looked as well as how much my strength had gone up, while being less fatigued than I usually am.
Over the course of 24 weeks, Matty has not only managed to change the way I looked, but also my mindset. Yes, there were weeks where I could not physically move due to health issues and injuries, but his endless support went a long way. I am so thankful to have Matty as my coach as he is such a genuine person who just loves seeing people progress, change their lifestyles and also their mindsets. I would recommend signing up to any of Matty's coaching plans because they are a solid 11/10! Thanks for everything you've done Matty!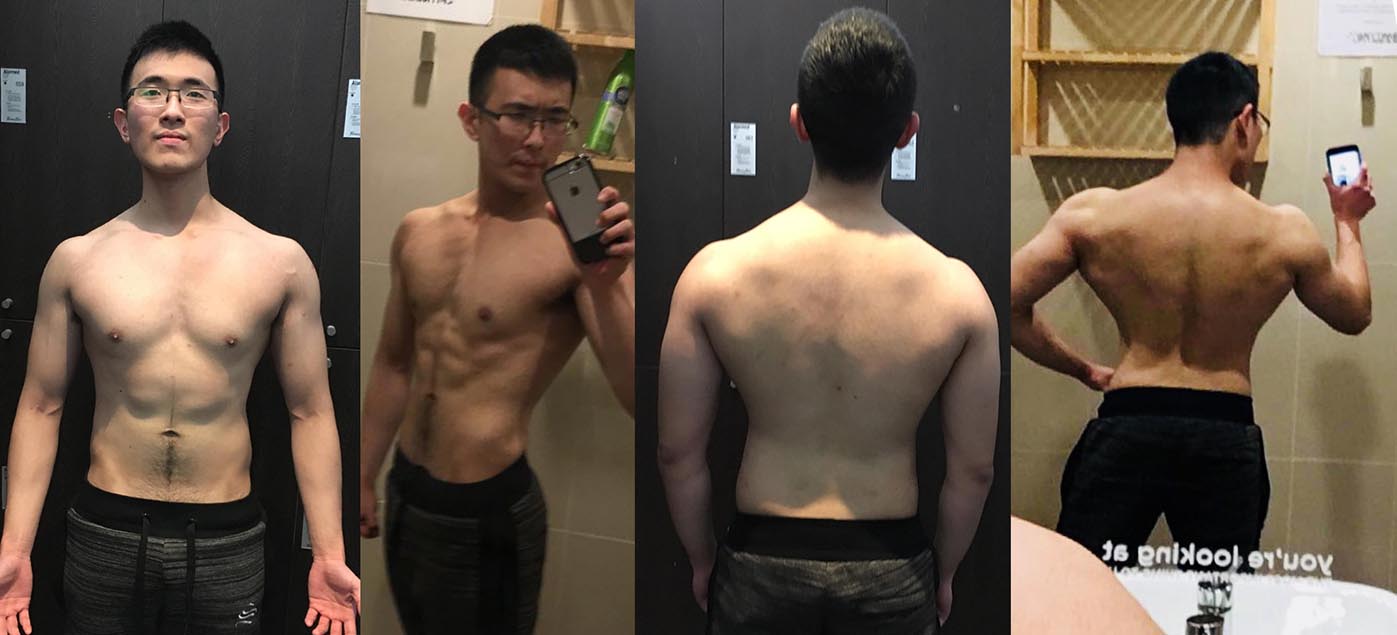 Krista Zelfine
---
Before I came into buying my package with Matty I didn't know what to expect. I knew how to work out in a gym and new little about macros from my brother, but signing up for a 16-week package was the best thing I could have ever done for myself. Matty is such a great coach and was always there to answer any questions I had along the way, and always sent back a quick reply! The weekly check-ins were always so helpful.  Matty gave me insight as to why macros and workouts needed to be changed and how it would benefit me for the next step into my progress! My results were amazing. I didn't even know it was happening until I started putting pictures side by side. I leaned out and gained muscle, which I am totally happy with, which is something I probably was not going to be able to learn how to do on my own.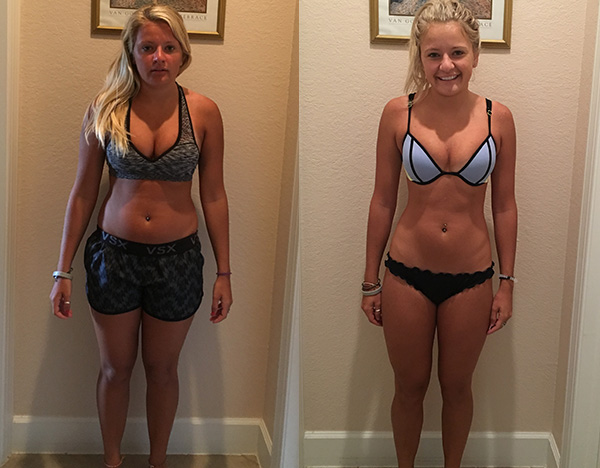 Throughout this process I have gained so much knowledge about food, the gym, and life in general. This has really helped me get my feet back on the ground and gain a lot of confidence and motivation, not only in the gym, but in other aspects of my life. One of my favorite parts about this was being a member of Team Fusaro Fitness on Facebook, where everyone came together and shared ideas, tips, and motivation for one another. Getting back into fitness has really inspired me to take it to the next level and compete in a bikini competition and I couldn't have done it without Matty!
"Life begins at the end of your comfort zone"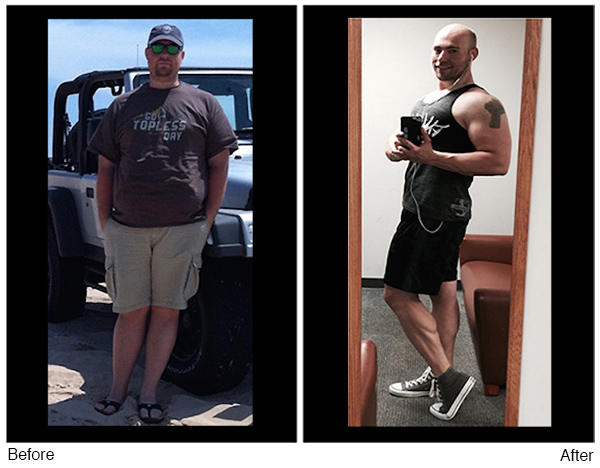 ---
Mike Dittenber
Matty has successfully helped increase my knowledge about lifting and nutrition. Not only has Matty created a great program to follow, he has been available to answer any and all questions I may have, including critiquing videos that I send over.
Highlights
I started a weight loss journey that resulted in losing over 130 lbs in about 18 months.
My three major lifts (squat, deadlift and bench press) have all improved dramatically
Through the Team Fusaro Fitness Facebook Group we are able to share ideas, accomplishments and inspire each other to be more than average!
Syed Hashmi
I was seeing progress but hit a point in my diet, where I seemed to be spinning my wheels. Matt brought organization and focus back to my diet and nutrition, putting me on a macro plan that catered to my exact condition at the time.
Highlights
Matty's knowledge and experience allowed me to put my body transformation on autopilot which improved not only my fitness and nutrition but confidence as well. I would recommend Matt to anyone and everyone!
---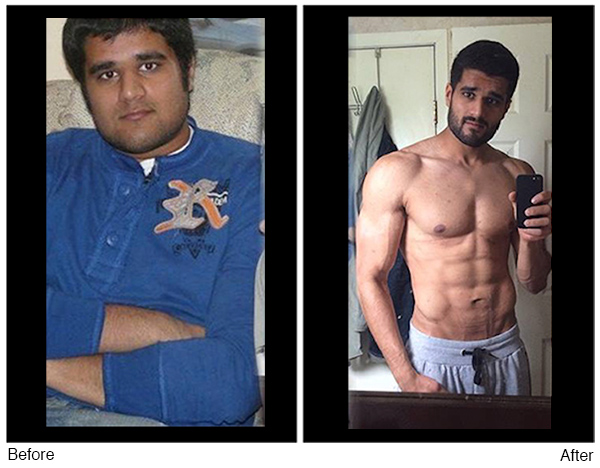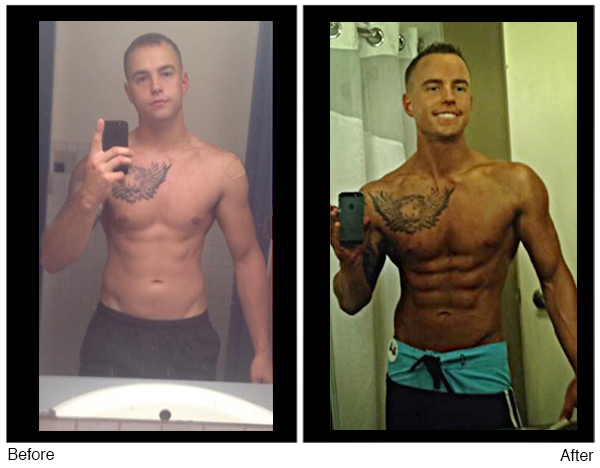 ---
Jason Murff
I started working with Matty after following his YouTube channel for quite some time. It was obvious he had the knowledge and passion any client would want so I signed up. My main goal was to drop some body fat and get leaner. After seeing amazing progress I wanted to take it to the next level and give a competition a try.  As someone who loves motocross unfortuntely I had ankle surgery and a torn labrum.
Highlights
Matty was always there for me to help guide my through it all.
I got on the competitive stage for the first time in my life and achieved the best physique I have ever had.
Working with Matty was the best decision I have made on my fitness journey.
Self-Experiments
---
Over the years I've used myself to experiment with different training programs, dieting strategies, supplements and more.  I've been a member at multiple gyms and spent time spinning my wheels unsure of whether I wanted to bulk or cut. Eventually I decided to step on stage and compete.
I don't just talk.
and I've put in the work myself.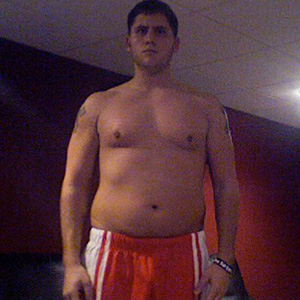 ---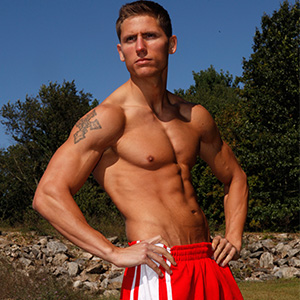 ---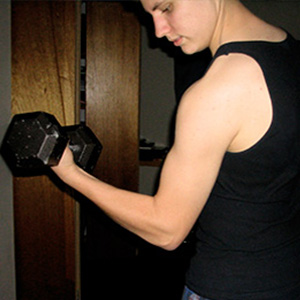 ---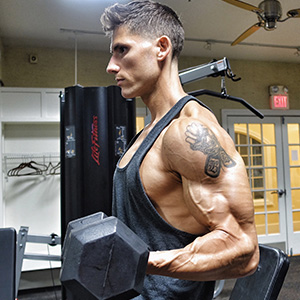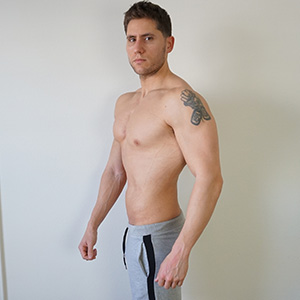 ---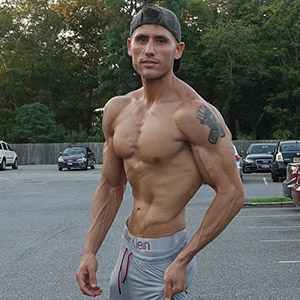 ---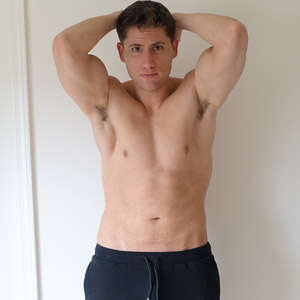 ---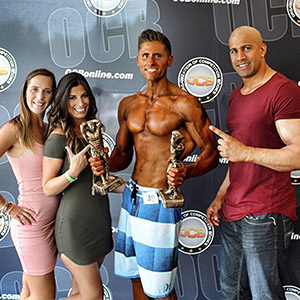 Every week new people are reaching their fitness goals.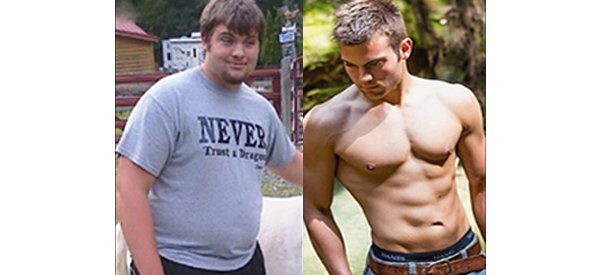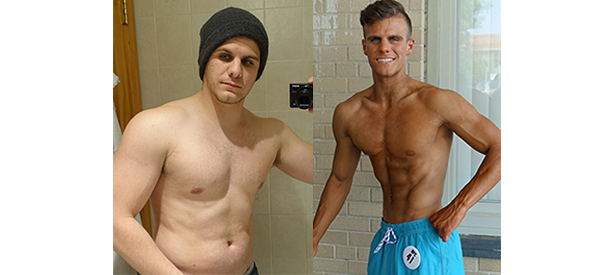 ---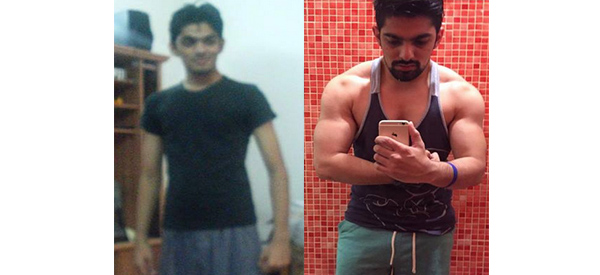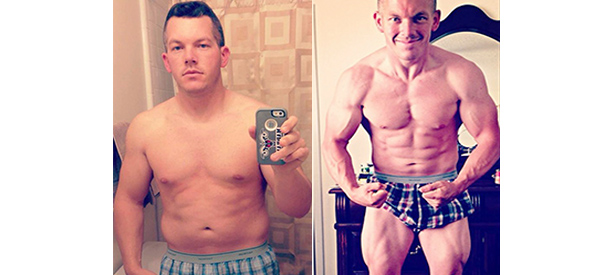 Do You Think You're Ready?
---
Do you want to level up your life?
(mouse over to flip)
Let's Do This
If you are serious about this, please take the time to fill out the application. The more information you provide, the better I will be able to assist you.
Click To Apply!